By Jiusion |
27
March 2019 |
0
Comments
USB Microscope Driver Downloads
Quick Access
Windows
Mac
Chrome OS
Linux
Android
Windows
Amcap is a custom Windows (XP and above) software package designed specifically to work with the microscope. The download for this can be found below:

Amcap.zip(3.34MB) Windows XP, Vista, 7, 8, 10 | 32 or 64 bit
Download the Amcap.zip. Extract files out. Double click the "setup.exe" to install the Amcap. Once the installation is completed, plug the microscope into the computer. Open the Amcap and click "Device" on menu to select "GL USB2.0 UVC Camera Device".

You need to set up the snapshot location for pictures on Amcap when you first use. Select "Capture" – Snapshot Location – Find or new a folder and click "Open". That's it.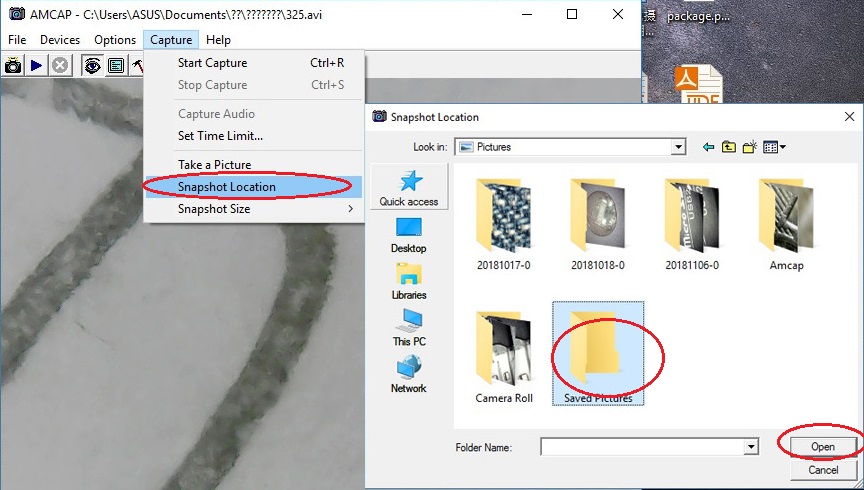 Coolingtech measurement software is compatible with Windows 7 8 10. Please note the snap and zoom buttons didn't work in this software. Download the Coolingtech.zip file and unzip when the downloading is completed. Open the CoolingTech folder and find the CoolingTech.exe promgram to run. If the software occur errors, please contact us for assistant.

Coolingtech.zip(2.00MB) Windows XP, Vista, 7, 8, 10 | 32 or 64 bit
Mac
Digital Viewer App is compatible with general purpose Mac microscope software from Plugable Technologies company. Install the app as below and open it. Plug the microscope to the Mac. Click "Settings" – "Device" to select "USB2.0 UVC Camera" on the dropdown to make the microscope work. Note the zoom button doesn't work on this software.

Digital_Viewer_3.1.08.dmg(2.67MB) Mac OS X / macOS (10.5 and later) | 32 or 64 bit

Chrome OS
We don't have drivers for Chrome OS as Jiusion microscopes can be used with the default Camera app that comes with Chrome. Go to Settings > Advanced Settings > Privacy > Content Settings > Camera, and change the device in the dropdown to "USB Microscope". Access your camera and your magnified object should appear on the screen.

Linux
Ubuntu: Search for the application cheese and click install. Once the installation is completed, open the application cheese. If the program displays your other camera, click on the word cheese in the top bar to access you preferences. In the webcam tab click on the dropdown menu and select USB Microscope.

Android
Please note that Android support is on a case-by-case basis. Device manufacturers must have support for USB Video Class devices built in or this will not work. You can install this 3
rd
party app like "USB Camera" , "OTG View" as below or download on Google Play.

USBCAMERA.apk(4.18MB) Android 4.4 and above

OTG View.apk(5.92MB) Android 4.4 and above

AN98.apk(14.01.MB) Android 4.0 and above
If you brought the Wifi Microscope and need driver or application for it, please check out this page:
https://www.jiusion.com/art/wifiscope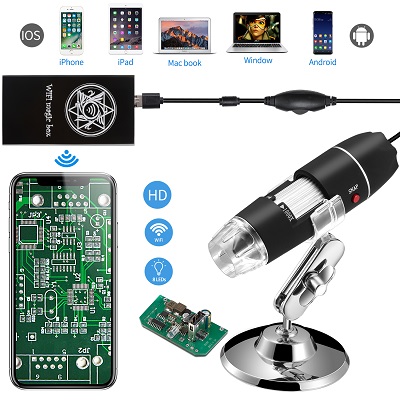 Leave a Reply
Your email address will not be published.Required fields are marked. *