DM3 4.3inch Screen Microscope Driver Downloads
Thanks for buying Jiusion DM3 4.3inch screen microscope. To save your time, please contact us if you have any issues with this microscope. We have full experience. We are confident that we can provide the satisfying solution for you. Our custmer service email is

jiusion@outlook.com

.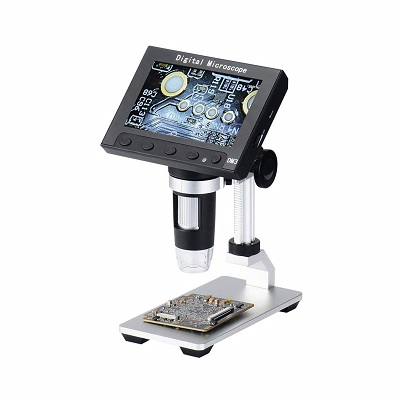 Digital Viewer
Digital Viewer app is compatible with general purpose Windows and Mac microscope software from Plugable Technologies company. Install the app as below and open the software. Long press the power button to turn on the DM3 microscope and use the micro usb cable to connect the microscope to PC. The microscope screen will appear "Mass Storage" and "PC Camera" option on the screen. Clik the "Right" button to move and select "PC Camera". Click "OK" button to confirm. The DM3 screen will turn to blue. After a few seconds the computer will automatically install the generic webcam driver. Click "Settings" – "Device" to select "GENERAL - UVC" on the dropdown to make the microscope work.
Windows

Digital_Viewer_3.1.07.exe(12.07MB) Windows XP, Vista, 7, 8, 10 | 32 or 64 bit
Mac

Digital_Viewer_3.3.30.pkg(8.66MB) macOS (10.13.4 and later) | 64 bit

Digital_Viewer_3.1.06.dmg(2.67MB) Older macOS / OS X versions (10.5 and later) | 32 bit